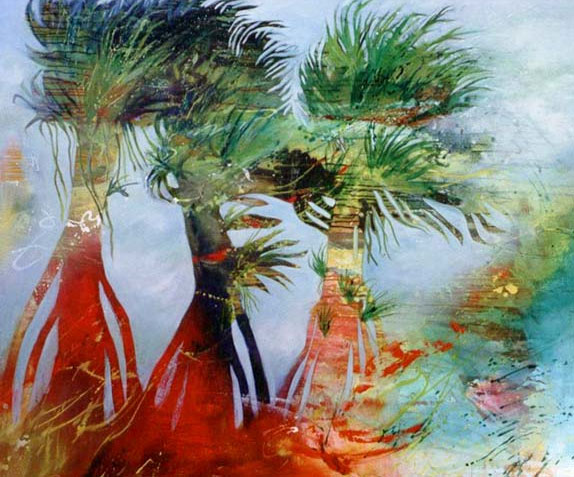 Sophia Anastasia, Utrecht (Holland), studied at the Akademie voor Beeldende Kunsten, Arnhem, 1980-1984. Left Holland to cycle from Amsterdam to Damascus, hitch hiked to Nepal, cycled from Bangkok to Singapore, traveled through Asia, Australia, New Zealand and everything in between. Settled in Bali for 14 years in the old days. Selling paintings and printing t-shirts. Returned to Holland in 2000.
In deepest secrecy working on the ultimate masterpiece.
Not finished. Not nearly.
Home is between studio, base and the social media.
Or don't. It is in Dutch, after all.

Interests: gardening, healthy cooking, fusion cuisine, photography, interior design, styling, ecology, future.
Studio: Vlampijp Ateliers, Utrecht.
In the news:

February 2018: AD/Utrechts Nieuwsblad , Item on how a well-known Utrechter spends his/her weekend.
Link is not yet active.

January 2018: Nederlands Dagblad , katern Leven. About my life and everything.

January 2018: RTV Utrecht , News item on local television.

October 2017: Telegraaf, Dutch newspaper,

September 2017: AD Utrechts Nieuwsblad, Dutch newspaper,

March 2017: Pulp de Luxe Magazine ,

For more turn to Links,